Kathi Macias is writing really important fiction! The Freedom Series consists of three books (
Deliver Me From Evil, Special Delivery
and
The Deliverer
) and deals with a topic far more serious and important than people realize. Human Trafficing is real, and millions of people are living in the nightmare. The Lord has called Kathi to be a modern day abolitionist! Join me as we discuss this fabulous series!
Where was the inspiration for this series on Human Trafficking born?
New Hope Publishing challenged me to write the series on the subject.

My research included law enforcement, investigative journalists, and people involved in the rescue of these slaves, and some survivors.

What confirmed that I couldn't walk away from this project was when I talked with an investigative reporter who witnessed an undercover cop bust a man trying to buy an 18-month-old child as a sex slave.
There was no other way to tell the story so people would know how bad it really is, is to tell it from the point of view of someone living as a slave.

One character is in San Diego and on is in Thailand whose stories will eventually dovetail.
As I'm completing the fictional series I'm getting calls from Homeland Security, colleges, churches…all over the place to come and talk and educate people about this growing problem.
Human Trafficking is 2

nd

only to illegal drug sales…just ahead of illegal arms sales.
The Civil War was fought over slavery.

And today 27,000,000-30,000,000 people world-wide are held involuntarily in sex slavery, forced labor, or for the donation of human organs…many of them are children as young as 18 months old.

The general public is so unaware -

US State Department conservative estimate is that there are 300,000 minors – from 2-16 yrs. old being held for sex slaves in the US alone.

The average preferred age is between 8-15 years old.
How do you make this real?

I spoke to some survivors at a safe house who had read my book. One lady said she laughed when she was told that "a grandma" was going to tell her story.

After she read my novel,

she said that I put herself in the skin of one sold into slavery.

I believe that God enabled me to tell the story that realistically because He called me to do that.

I also have a drama background that has consistently enabled me to create strong characters. Those two things are what enabled me to tell this story.
Are you working on another project since the last book in this series is now in print?

I am going to write about other issues, but I have committed myself to this particular ministry.

I have become a modern day abolitionist. This is my passion. God has called me to this ministry.

We have got to educate people how to recognize what is taking place around you.

This is organized crime and you need to be aware of it and act carefully and safely if you choose to become involved.
Homeland Security has a good link on their website that will educate the public
http://www.ice.gov/human-trafficking/psa.htm
There are great needs for safe houses, volunteer counselors, people who will just love these survivors and help them heal.

There are a lot of broken hearts and broken lives.
What happens to people who do survive? Where do they go? How do they survive?
Our greatest cry is for safe houses. Some of these children are sold into slavery by their families.

To start

a safe house they must be under the covering of a church or some other organized facility because if it's not done anonymously you risk their owners coming to look for them . This is organized crime.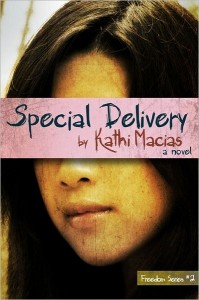 Writing this series had to have been very difficult emotionally and mentally.

Tell us about that.

Yes…and even more so because we wanted the books to come out in quick succession so people would not lose the passion and momentum of learning about this tragic industry.

It was 10 months of intensive research and writing, and it was disturbing and difficult.

But people have to know about this!
32 billion is spent on human trafficking and there are predators who are actively seeking children. Actively prowling playgrounds to find their next victims.

This is organized crime.

One a child is abducted into slavery the chances of them being seen alive again is less than 5%. It is beyond imagination of how bad this is.
I've talked with my agent, my publisher, my husband, and I've said that I have to scale back the amount of books I write in a year, because God has called me to this ministry and I must obey.

I need travel time.

There will be a fine line between writing and working in the ministry that God has called me to as a modern day abolitionist.
No matter how you are lured, sold or brought into the human trafficking industry, the first thing they do is steal your hope through torture, rape, beatings…any way they can beat you into submission and steal your hope of rescue or escape.

The terrify you so badly that even if they unlock the door you won't leave.

The Lord has asked His church to rescue the perishing and give hope to the hopeless.

My call is to go to the church and challenge them to rescue the perishing.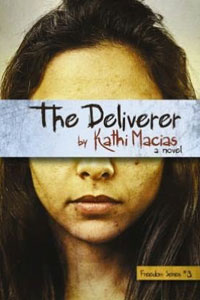 Closing words?

I'm asked a lot about why I write about such dark subjects but I tell them that I don't write about dark subjects but I write about the light that shines in the darkness.

God's life is bright enough to pierce any darkness.
PLEASE go HERE to learn more about this very important series!