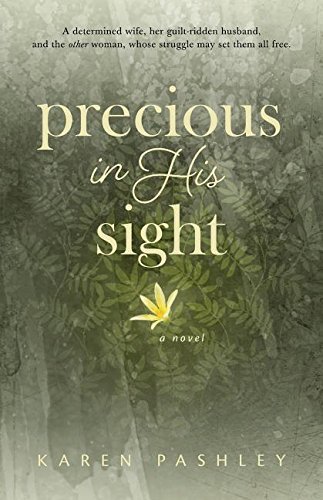 About the Book: (from the back cover)
What does it mean to fully surrender to God?
In Westfield, South Carolina, where wealth and prestige go hand-in-hand with sippin' sweet tea and servin' Jesus, successful architect Clay Brennan and his adoring wife Sugar enjoy the American dream.
When strong-willed Sugar discovers that Clay is cheating, she keeps it to herself. Exposing his secret would destroy their kids' respect--ruin their stellar reputations.
Though her heart is crushed, she longs to repair the damage. But trusting God to heal the deep wounds proves more difficult than she'd imagined.
Amidst the anger of betrayal, the humility of being transparent, and the anguish of life's unfairness, Sugar Brennan learns that the gift of God's grace means little, unless she's willing to give it away.
My Thoughts:
"Tetelesti." (p. 328)
The basic translation of this Greek word is, "it is finished." This word and its meaning are introduced into this novel, followed by the clearest, most easily understood presentation of the gospel I've been able to read lately. This message is conveyed from one of the spiritually strongest characters to a declared unbeliever. This is not a forced or unnatural introduction of the gospel, but, rather, a beautiful, natural introduction of a truth that has pursued all of the characters in this novel from page one.
This is a story of grace. Real grace. It is a story that reveals what God's grace is able to transform in our lives if we will openly receive this gift and allow it to finish its work in our lives. It is a grace that will make our lives a reflection of Jesus.
I came to this novel VERY skeptical. I read it, looking for flaws. The author was writing about infidelity in a decades long marriage….something I have walked through, and something my marriage did not survive. VERY SKEPTICAL!! And yet, the Lord has allowed me to receive this grace-filled message and allow it to bring healing to my own heart.
This is not an easy read. Quite frankly, I'd have NEVER chosen to do what Sugar's character chose to do. But Sugar had one thing I did not…a repentant spouse. So, there's that. So maybe I would have made very different choices had I been given that choice. But I wasn't. BUT, that where grace kicks in for me! Rather than hang onto unforgiveness and allow bitterness to take hold of my heart, I can receive God's love and grace for me in a fresh new way and choose to live my life loving and serving others in a way I was unable to do before.
I choose grace! I choose forgiveness! I choose freedom! This is a phenomenal first novel. Difficult? Yes. Worth it? Absolutely!!
About the Author:
Karen Pashley writes and speaks with wit and candor about relevant, gut-wrenching topics people can relate to. In her fiction, she digs deep to create messy, flawed characters readers love to root for. Her novel Precious in His Sight has set off a wave of discussion and promises to both challenge and inspire readers. A mother to four amazing young women, and grandmother to one perfect toddler, Karen lives with her husband and youngest daughter in Nashville, Tennessee, where they enjoy the rich culture, glorious landscapes, and the occasional celebrity sighting. Read more at http://www.karenpashley.com