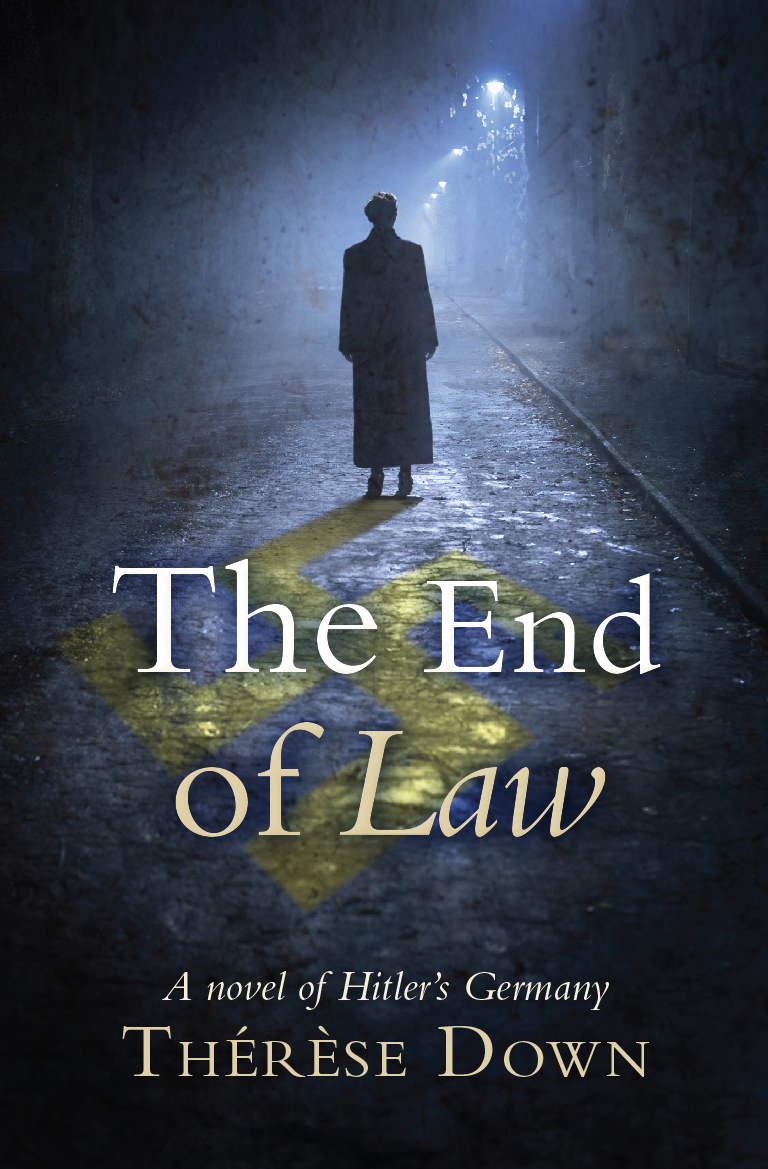 About the Book:
Two SS officers—both involved in Hitler's Final Solution, both in love with a beautiful woman— but only one can live with his conscience
Therese Down delivers a powerful story set in Berlin in the 1930s and early 1940s and woven around the fortunes of three people: an ambitious SS officer, Walter Gunter; his naíve wife, Hedda; and a guilt-ridden SS officer, Karl Muller.
Gunter— intensely loyal to the Third Reich, entirely ruthless, with dreams of military renown—is outraged to be placed in charge of the T4 euthanasia program.
Muller, an engineer and trainee doctor, reluctantly oversees the safe delivery of lethal gases and drugs to the killing centers, and is required to convert shower rooms and bathrooms into gas chambers in commandeered hospitals and prisons. Both detest their jobs.
Meanwhile Hedda is treated with increasing brutality by her sadistic and permanently enraged husband. Desperate to protect her two young children, she faces agonizing choices of her own.
A magnificent and meticulously researched novel based on real people and events, The End of Law focuses on the difficult moral choices made by soldiers and civilians under a corrupt regime, and on the disruptive power of an awakened conscience.
My Thoughts:
The decade between 1935-1945 was brutal in many ways. Germany suffered the most nightmarish part of the atrocities of that decade under Hitler's evil regime. Therese Down captures the brutality of this time period from many viewpoints, but primarily through the eyes of an SS Officer and his wife and children. As the decade progresses and the atrocities increase in number and brutality, the effect of that horror becomes evident in the lives of this family.
Yes, there is a transformational change in the life where faith hangs on with brute tenaciousness, but overall this book captures the hopelessness and darkness that reigned throughout all those who suffered through this era. I think this is an important book for that very reason. We need to remember so we are not tempted to repeat those same atrocities.
I think Down's work is brilliant, detailed, realistic and engaging. Her characters - from SS Officer Walter Gunther to his innocent daughter so bravely defended by her mother – all are made real through her writing. Many are based on real life characters, and that adds even more depth.
It is a book that is hard to put down. I can't call it an enjoyable read, but it is most certainly significant and style and content! I HIGHLY recommend this novel!
About the Author:
Therese Down is currently working as the Head of English at a High School in England and has been teaching English Literature and Language for over twenty years in a range of schools and colleges. She holds a MA in Employment Law and is experienced in personnel management.