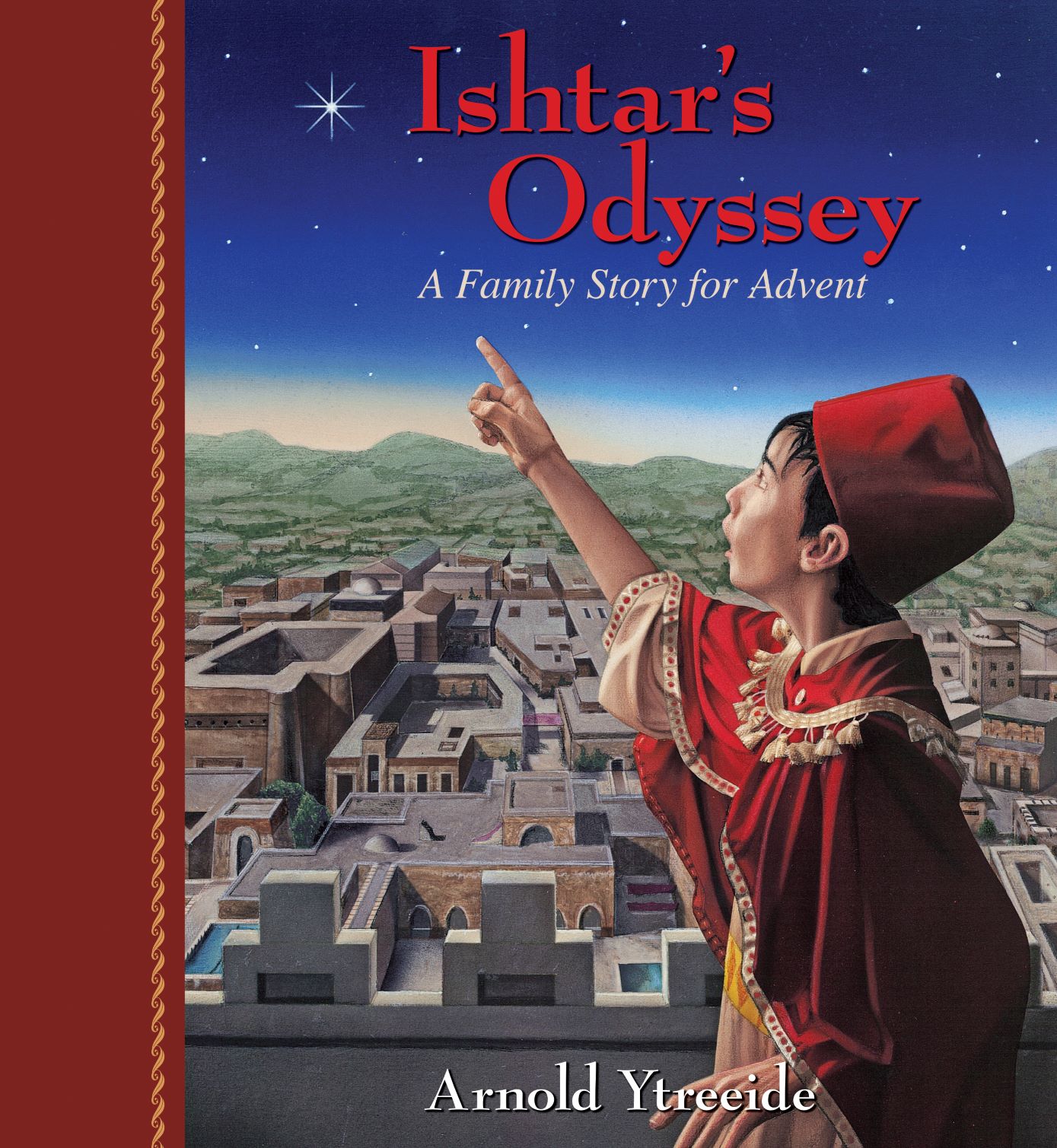 About the Book:
A new Advent family devotional from the author of
Jotham's Journey
! Fourth in a set of Advent adventure books for families,
Ishtar's Odyssey
follows the ten-year-old son of a Persian wise man as their caravan follows a star across the desert. Ishtar would just as soon stay in the comfort of the palace, but slowly he learns that there's much to see, do, and learn in this world that can't be experienced in school. He eventually meets Jotham, Bartholomew, and Tabitha as he follows his father and uncles in their search for a newborn king.
Arnold Ytreeide's family advent devotionals have become a much-loved Christmas tradition, enjoyed by multiple generations. With over 100,000 in print they include
Jotham's Journey
,
Bartholomew's Passage
, and
Tabitha's Travels
.
My Thoughts:
Advent was not celebrated in the church of my childhood, and not in many of the churches I've attended since becoming an adult. So, for me, an advent devotional was a wealth of knowledge about many things. Since the story that this advent devotional is based upon – the journey of the magi to see Jesus as they followed His star – was familiar to me, I was equally fascinated with the Persian culture presented in the story. The food was particularly fascinating!
However, there was much more that food presented. For instance, Ishtar, only ten-years-old during the journey, learns first-hand about poverty that he never knew existed. He also learns that there is a right and accepted way to help those less fortunate. Ishtar also learns what is it like to flee for your life from someone purposefully trying to destroy you just because of your position and identity – much like the King of Kings was the target of King Herod's wrath!
I simply adored the devotional ending to each day's reading! It is targeted to a young audience, but the truths presented are very applicable for adults as well! This is a treasure trove of history, tradition all based around the Biblical story of the birth of Jesus. I was completely captivated and wished I still had small children in my life to share this with! Wait! I do! My great niece! I can't wait to share this with her! I highly recommend this to everyone!
About the Author:
Arnold Ytreeide is a fine storyteller who cares deeply about spiritual growth in families. Ytreeide is the founder of Storyteller Productions and lives with his wife and two children in Nampa, Idaho.