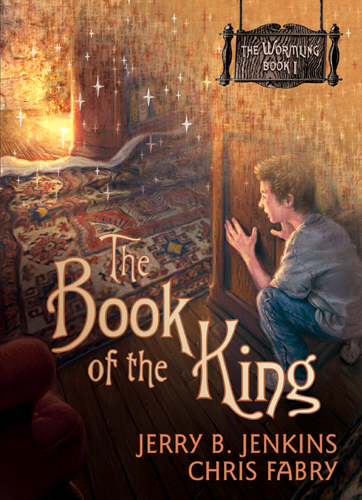 About the Book: (from Tyndale Pubishing)
"Nothing special" is the best way to describe Owen Reeder—at least that's what he's been told all his life. When a stranger visits his father's bookstore, Owen's ordinary life spirals out of control and right into a world he didn't even know existed. Owen believes the only gift he possesses is his ability to devour books, but he is about to be forced into a battle that will affect two worlds: his and the unknown world of the Lowlands. Perfect for readers ages 10 to 14 who enjoy a fast-paced story packed with action, fantasy, and humor.
My Thoughts:
"
A person ruled by small fears cannot recognize things that truly should commend his dread
."
(opening sentence of Chapter 6)
Owen spends a great deal of this book afraid of a group of teen bullies, when, in fact, there is something much more sinister to be afraid of!
A
lot of very strange things begin to happen to Owen at an ever increasing rate of speed, and he is barely able to connect the dots between events when something else happens to upend his world.
I spent a great deal of my time just praying Owen would make it into the next chapter in one piece!
When Owen is introduced to a very special book – by way of a very mysterious stranger – he begins to know beyond reason that he is meant for something greater than the life of a bookish, verbally abused, socially inept teenager.
But he has great challenges – life threatening and life altering challenges to overcome before he discovers what greater purpose he must serve.
Having told you this…I must say, that if you like a good mystery, a tale with a complex layer of meaning, a heroic underdog, and a very eclectic cast of characters, then you have just discovered a great series!
The Book of the King
is the first in a series of adventures that will keep the pages turning at a frantic pace!
There is a caveat to this review that I must reveal….the narrator.
The folks that narrate this tale interrupt at very inopportune times and ramble on and on.
There are times I had to turn back just to readjust my focus on the action of the story.
Almost like I'd lost my place.
By the time I was halfway through, I wanted to muzzle the narrator.
I know the authors are the narrator, but the interruptive nature of the storyteller got on my nerves.
It's a great story.
A great adventure at every turn!
But the narrator is a bothersome sidekick along the journey. (I'm just sayin'!)
About the Authors:
Chris Fabry is an award-winning author and radio personality who hosts the daily program
Chris Fabry Live!
on Moody Radio. He is also heard on
Love Worth Finding, Building Relationships with Dr. Gary Chapman,
and other radio programs. A 1982 graduate of the W. Page Pitt School of Journalism at Marshall University and a native of West Virginia, Chris and his wife, Andrea, now live in Arizona and are the parents of nine children.
Chris's novels, which include
Dogwood
,
June Bug
,
Almost Heaven
, and
Not in the Heart
, have won two Christy Awards and an ECPA Christian Book Award, but it's his lyrical prose and tales of redemption that keep readers returning for more. He has also published more than 65 other books, including nonfiction and novels for children and young adults. He coauthored the Left Behind: The Kids series with Jerry B. Jenkins and Tim LaHaye, as well as the Red Rock Mysteries and the Wormling series with Jerry B. Jenkins. RPM is his latest series for kids and explores the exciting world of NASCAR. Visit his Web site at
www.chrisfabry.com
.
Jerry B. Jenkins, former vice president for publishing at Moody Bible Institute of Chicago and currently chairman of the board of trustees, is the author of more than 175 books, including the best-selling Left Behind series. Twenty of his books have reached the
New York Times
Best Sellers List (seven in the number-one spot) and have also appeared on the
USA Today, Publishers Weekly
, and
Wall Street Journal
best-seller lists.
Desecration,
book nine in the Left Behind series, was the best-selling book in the world in 2001. His books have sold nearly 70 million copies.Also the former editor of
Moody
magazine, his writing has appeared in
Time,
Reader's Digest, Parade, Guideposts,
Christianity Today
and dozens of other periodicals. He was featured on the cover of
Newsweek
magazine in 2004.His nonfiction books include as-told-to biographies with Hank Aaron, Bill Gaither, Orel Hershiser, Luis Palau, Joe Gibbs, Walter Payton, and Nolan Ryan among many others. The Hershiser and Ryan books reached the
New York Times
Best Sellers List. Jenkins assisted Dr. Billy Graham with his autobiography,
Just As I Am,
also a
New York Times
best seller. Jerry spent 13 months working with Dr. Graham, which he considers the privilege of a lifetime. Jerry owns Jenkins Entertainment, a filmmaking company in Los Angeles, which produced the critically acclaimed movie
Midnight Clear,
based on his book of the same name. See
www.Jenkins-Entertainment.com
.Jerry Jenkins also owns the Christian Writers Guild, which aims to train tomorrow's professional Christian writers. Under Jerry's leadership, the guild has expanded to include college-credit courses, a critique service, literary registration services, and writing contests, as well as an annual conference. See
www.ChristianWritersGuild.com
.As a marriage-and-family author, Jerry has been a frequent guest on Dr. James Dobson's
Focus on the Family
radio program and is a sought-after speaker and humorist. See
www.AmbassadorSpeakers.com
.Jerry has been awarded four honorary doctorates. He and his wife, Dianna, have three grown sons and six grandchildren.Check out Jerry's blog at
http://jerryjenkins.blogspot.com.
Watch this exclusive video of Jerry Jenkins.