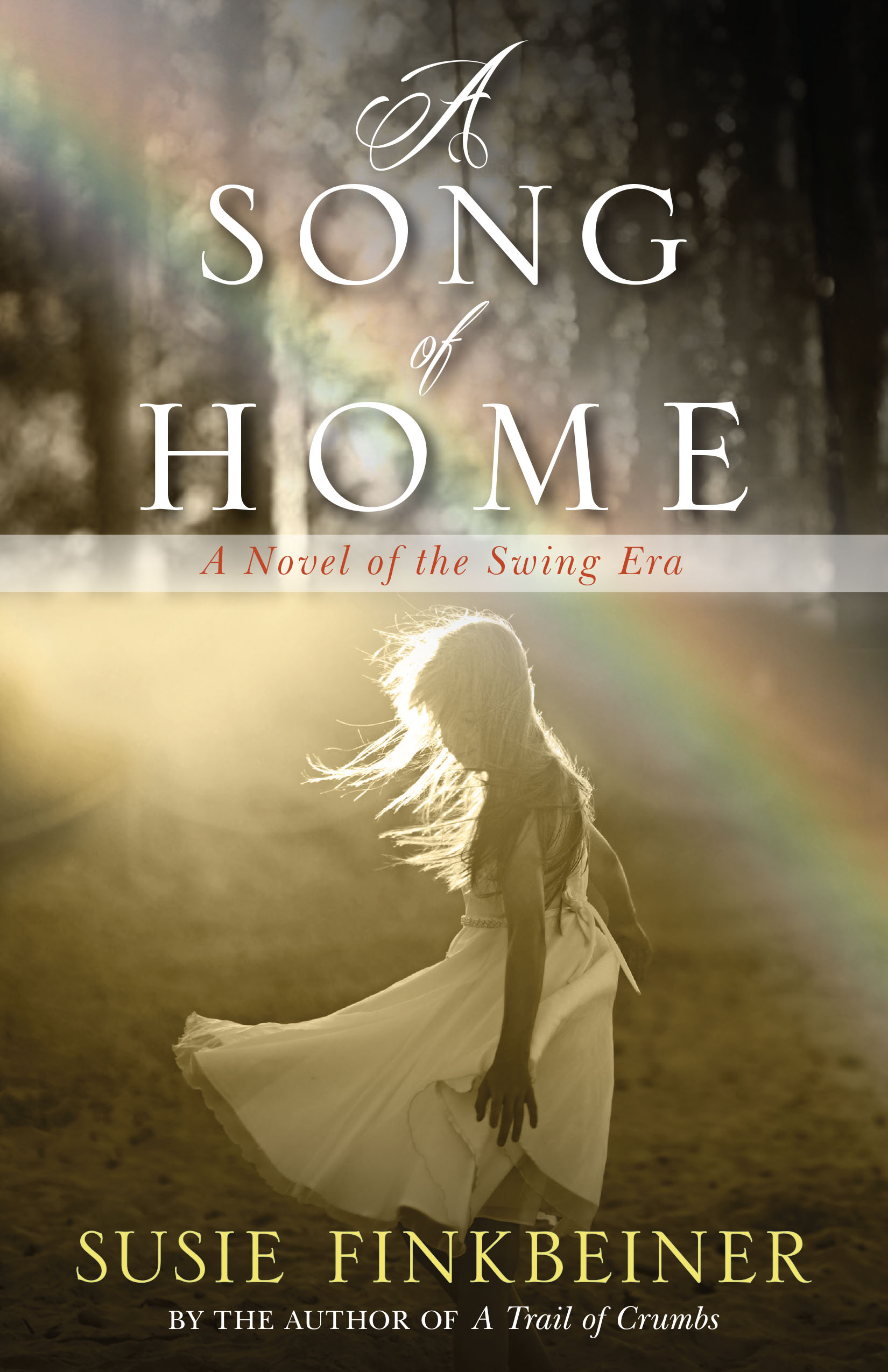 About the Book:
Pearl Spence has finally settled into a routine in Bliss, Michigan, far from her home in Red River, Oklahoma. Like all the other kids, she goes to school each day, plays in the woods, and does her chores. But there's one big difference: Mama is still gone, and doesn't seem to have a thought for the family she's left behind.
Escaping from her worries is another part of Pearl's new routine, whether that's running to Aunt Carrie's farm, listening to the radio with Ray, or losing herself in a book. In fact, a chair in the stacks, surrounded by books, might be her favorite place on earth--until she discovers swing dancing. The music transports Pearl to a whole other world.
When Mama unexpectedly returns, it isn't the happy occasion Pearl had imagined. Mama is distant and Pearl can't figure out how to please her. And the horrible way she treats Daddy is more than Pearl can bear. Seems life would be better if Mama would just stay away.
Finkbeiner's portrayal of both tragedy and everyday life in times of great change is charged with a raw beauty that will haunt readers. Fans of the two prior Pearl Spence novels won't be disappointed!
My Thoughts:
"Somehow, she'd remember the way home." (p.163)
This thought passed through Pearl Spence's mind long before her heart got on board with the reality of her longing. Song of Home is the third book by Susie Finkbeiner and continues the revelation of life for the Spence family. Told from the perspective of the now 11-year-old Pearl Spence, the reader is able to experience the innocent exposure of life's often brutal realities through her eyes. Finkbeiner writes with poignant prose, and readers will shed their share of tears as they take this journey through the Swing Era.
The author doesn't spare her characters. Rather, as a collective whole, they must deal with racism (Pearl's dad is law enforcement in Bliss, Michigan), abandonment (both Pearl and her dear friend Ray must deal with absentee parents), and a host of other issues that surround the return of Pearl's mother. This is an emotional roller coaster, because the reader is able to experience every emotional gut punch in the character's lives. No book in this series has been without some very harsh realities, but this was an especially poignant book as it explores the longing for home in each of our lives, and the ache that ensues when there is no direct way back to what your heart perceives to be home.
It's hard to talk about this book without giving away spoiler moments, so I'll just say that this book is a very clear reminder of what unconditional love can look like when we are trying to be obedient to Christ. I love the way that Pearl remembered her Meemaw's wisdom throughout the story. I am often thankful for the people God has placed in my life who faithfully spoke God's truth into every situation. I pray that I can be that voice to future generations!
This is a book of family, and community of commitment and integrity. It is a novel that declares grace and mercy over the lives of every character and challenges readers to do the same. I pray I am allowed a window into Pearl Spence's life for years to come! What a powerful series this is!! Powerful!!
About the Author:
Susie Finkbeiner is a stay-at-home mom, speaker, and author from West Michigan. Her previous books include Paint Chips (2013) and My Mother's Chamomile (2014). She has served as fiction editor and regular contributor to the Burnside Writers Guild and Unbound magazine. Finkbeiner is an avid blogger (see www.susiefinkbeiner.com), is on the planning committee of the Breathe Christian Writers Conference, and has presented or led groups of other writers at several conferences.