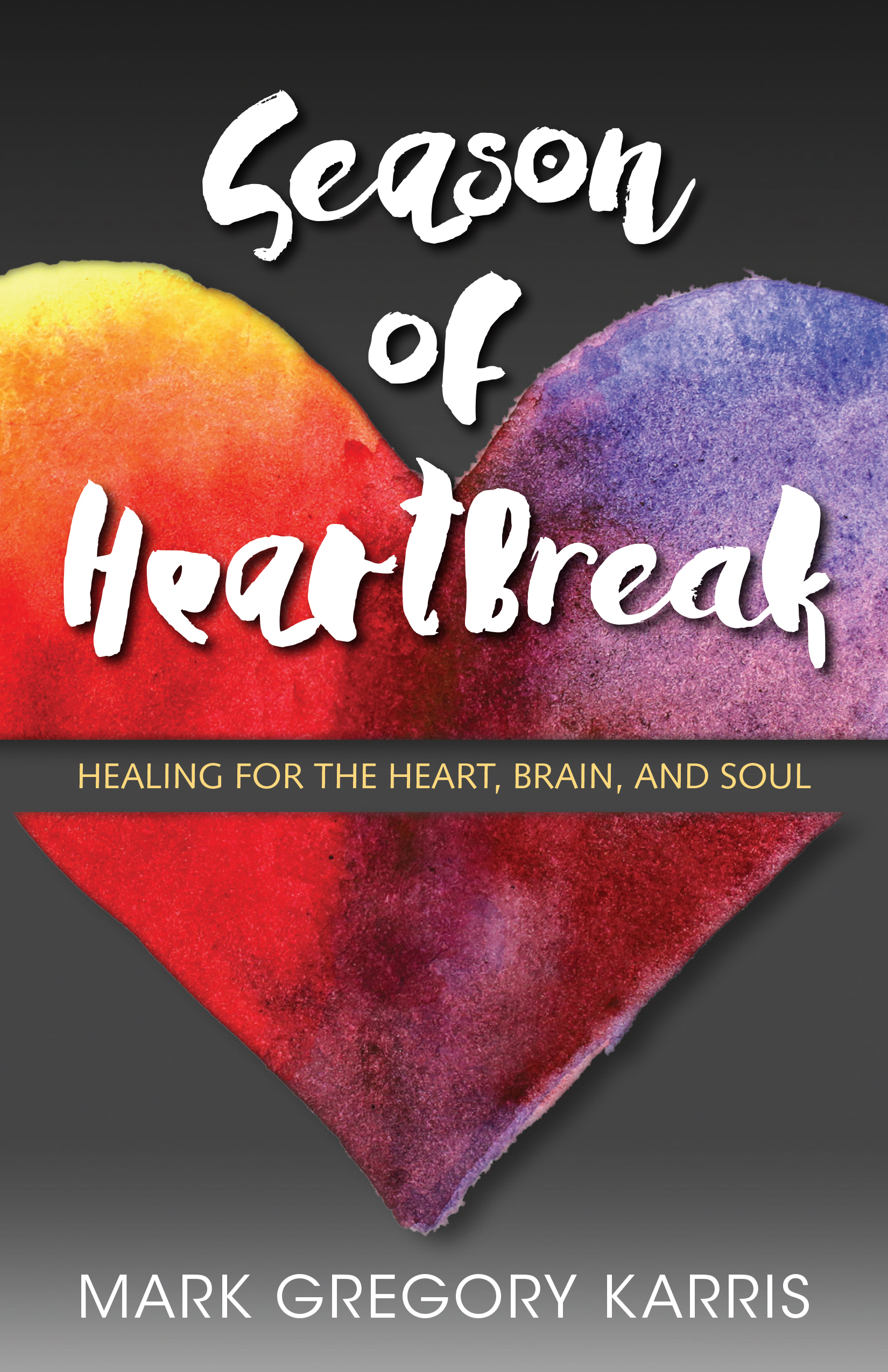 About the Book:
After a devastating breakup, many people--Christians included--are left heartbroken, lonely, confused, even devoid of hope. The grief of losing a romantic partner is often similar to that experienced after the death of a loved one. Yet, too often, friends, family, and the church see these breakups as trivial events.
As a therapist, Mark Karris sees the devastation in the wake of this loss every day. He knows that the pain isn't inconsequential. He also knows that insights and principles are not enough to help heal the shattered hearts of those who are grieving. Moving past platitudes and into action, Season of Heartbreak pulls from a variety of spiritual practices:
Contemplative prayer
Journaling
Weeping
Self-compassion
Being loved by others
Forgiveness
An original four-step transformational practice
Readers can learn to progress gracefully through the journey of heartbreak, and will pick up the emotional equipment to confront and move through loss in other areas of their life to come.
My Thoughts:
"God desires that you be confident and free to shout from the rooftops – whether to your ex, to your circumstances, or to your own inner critic – the truth of Genesis 50:20: "You intended to harm me, but God intended it for good to accomplish what is now being done, the saving of many lives." (p. 206)
Mark Gregory Karris writes from a healed place. He has walked through heartache and learned how to trust God with his heart despite what circumstances tell his heart. This sounds pretty simple, right? Something that a lot of other people have written about. I think what sets Karris' book apart is that throughout this book he pauses to identify the difficulty of the journey through the season of heartbreak. He recognizes that it takes time. He acknowledges the hard work required to move through heartbreak to healing. He does this in a way that feels personal and makes the reader feel as though they are listening to the heart of a dear friend.
Unlike many authors, Karris talks about the choice to remain single in light of the freedom to pursue God without any of the hindrances presented by relationships. That is honest. He chose to marry, and wrote from his place of brokenness – more than seven years past his season of heartbreak. It takes time to heal, but you can trust God with your healing. We must be as faithful to pursue His heart as He is to pursue ours!
I chose to read this book, because my season of heartbreak came at the end of 23 years of marriage. In some ways, I'm still healing. But I can say without hesitation that Karris' book brings healing. He trusts God's word and His promises to the exclusion of his circumstances. I am happy to recommend this book to anyone walking through a season of heartbreak – whatever the source of the heartbreak. There is healing to be found in the pages of this book.
About the Author:
Mark Gregory Karris is a family advocacy and support specialist for the United States Navy. He is also an ordained pastor, licensed marriage and family therapist, and worship leader. He and his wife live in Yokosuka, Japan. Visit him at markgregorykarris.com.