About the Book:
Mallory's search for happiness leads her to a faraway place. There she finds heartache, betrayal---and danger.
Mallory Hammond is determined that no one will stand in the way of her goal---to save a life. She had that chance years ago, and she failed to take it, leaving her adrift and in search of the real meaning of her life. Finally, she meets a man online from a volatile corner of the world who offers her the chance to find that purpose. But she will have to leave everyone she loves behind in order to take it.
Tate Webber has loved Mallory for many years. He understands that Mallory will never be happy with him until her deepest heart's desire is satisfied. When Mallory decides to travel across the world to fulfill her dreams, Tate begs her not to go but tries to give her the space she needs. Mallory embarks on her dangerous journey only to discover how swiftly and easily promises can be broken. And Mallory can only pray that she will make it out alive.
Inspired by actual events, The Promise is a riveting love story that asks the question: how far will we go for love?
My Thoughts:
"I PROMISE I will get you out of there." (p. 252)


There are a lot of promises made in this book, but THIS promise was the most significant. I won't even begin to tell you the circumstances surrounding this promise, but I will tell you that when I slept after reading the conclusion of this book, I dreamed about this story!! And I was so grateful to wake up in my home safe and sound! If the characters in a book make their way into your dreams….that, my friend, is very good writing!!
I think what I found so disturbing about this entire story was how easily I identified with the motives behind the choices these characters made. Thankfully, I could also identify the fact that their choices weren't very wise choices, but the motives behind their choices was very familiar. The love and loyalty that drives Mallory is one of the many things Tate loves about her, but it is the very thing that almost cost her very life!
Another chilling fact, to me at least, was that this novel is based on actual events! This takes my level of skepticism to a whole new level! Beth Wiseman writes a very compelling, believable story that will keep you up reading! The faith element of the story is also believably challenged, as is the relationship that struggles to exist between Tate and Mallory.
Don't miss this very important piece of fiction! This story contains a dose of reality that will rock your world!
About the Author: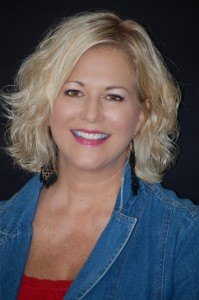 Award-winning, bestselling author
Beth Wiseman
is best known for her Amish novels, but she has also written several successful contemporary novels, set primarily in her beloved Texas, including
Need You Now
and
The House that Love Built
. Both have received glowing reviews. Beth's
The Promise
is inspired by a true story. Website: www.bethwiseman.com Twitter: @bethwiseman Facebook: Fans-of-Beth-Wiseman